My mom was invited to attend her Ninong's surprise birthday celebration at The Food Club Manila last Saturday, November 21, 2015. Lucky I was, that I wasn't occupied with work that day, that I got to enjoy the buffet too! Me and my mom arrived around 11 AM, earlier than the actual time of reservation. So we strolled around, took photos and bought some thingamajig first before heading in the restaurant.
We were greeted by welcoming receptionists upon entrance. They walked with us and accompanied us going to the reserved seats available for our group. We were reserved on a long table with nice and comfortable chairs/couches. The Food Club Manila offers different kinds of seats depending on the number of persons in the group. They also have round tables available for smaller groups, I personally like the round table setup because it looks more private and perfect for romantic dates, plus you'll be seated on an orchid cushions.
Since we were the first ones to arrive and the birthday celebrant wasn't there yet, I roamed around the place and checked the dishes first. Like any other buffet restaurants in the metro, The Food Club Manila also has wide selection of dishes available. Too bad that I wasn't able to take a lot of photos of the dishes! They offer bottomless drinks including juices, beers, coffees and flavored teas. The dishes were a mixture of Asian and Western cuisines. If you didn't know yet, I am a big fan of buffet restaurants, and with all honesty, I was impressed.
The birthday celebrant arrived an hour later, they were enjoying their chit chat time, while I was busy eating! This happens when you're surrounded with adults, but I did enjoy listening to their stories. I was able to take four rounds that caused me food coma! Of course, there were still a lot of dishes I missed, but I was satisfied.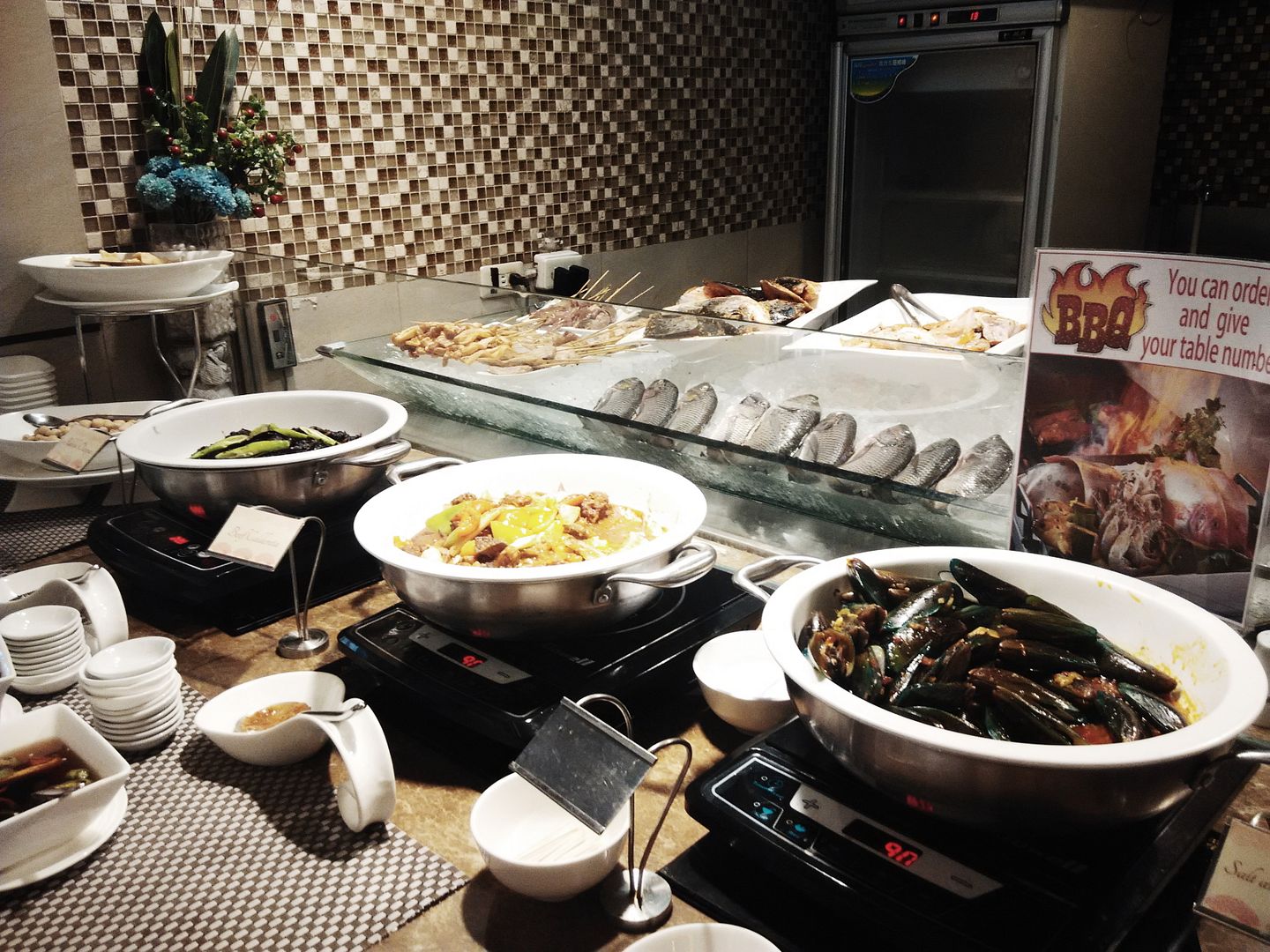 Verdict:
Overall, I enjoyed my two hours stay with all the mouthwatering dishes to choose from. I like the ambiance, including the interiors and the fixtures. The staffs were friendly and were accommodating. It offers wide variety of dishes and a lot are very tasty, I can say. And yes, I will recommend this buffet restaurant to my friends.
Location:
Unit E Bluebaywalk Pres. Diosdado Macapagal Avenue cor. Edsa, Pasay City
For reservations:
http://www.foodclub.com.ph/reservations
Phone: 736 8001 / 779 8672-73
Mobile: 09064281669 / 09983133246
For more information, check out The Food Club's Facebook Page
www.facebook.com/TheFoodClubPH