This is a long overdue post. I've been very busy these past few days, that I held off from visiting my blog's dashboard for quite a while. But believe me, my hands were itching to write this story and I was very keen to share this another achievement added on my list. You probably knew from my previous blog post that I joined Run United Philippine Marathon 2015 last October 4, 2015 under 21k category. This is my second 21k run, and the best run I had so far.
Every runner running a marathon or a half-marathon requires a handful of preparation before the big day. Not something to be proud about, but I broke the norm once again. I didn't get enough sleep due to my tight schedule. I went to work in the morning and attended our dance rehearsal right after my shift. To make it simple, both my mind and body were dead tired when I got home at around 10 in the evening. Plus, I had to stay awake for a couple more hours to eat dinner and take a rest before I went to sleep. I woke up around 1:00 AM, feeling giddy and sleepy all at once. But my mind was still focused to fulfill yet another goal!

Grabbed from runrio.com
We arrived in the venue at around 3:00 in the morning, just right in time to do a little bit of stretching and photo snaps before the gun time. I bought running belt right there in the venue, which is, the first time I did, just so I can bring a thing or two during the race. I'm not a fan of wearing running belts, so I asked Jhori to wear it instead, and put our things in there. *tee-hee!
We walked going to the start line and waited until the run commenced. We ran at a comfortable pace, which we usually do when running long distances. I didn't have any professional experience about this sport, and I am not professional myself, but base on experience, keeping this comfortable pace helps myself sustain running longer. The first 18 kilometers were great then my legs started to feel like jelly on the succeeding kilometers. I started whining about the pain and cramps at the 20th kilometer. Jhori keeps on cheering me up but got annoyed at some point too. LOL! There was nothing more satisfying than seeing the finish line few meters away. I started running again, pouring all the energy left in me out! Then there were photographers in line, so I wore my best smile up to the finish line! (I was able to browse Running Photographers' and Pinoy Fitness' gallery but didn't find any photo of us there, they must be somewhere but I haven't found them yet)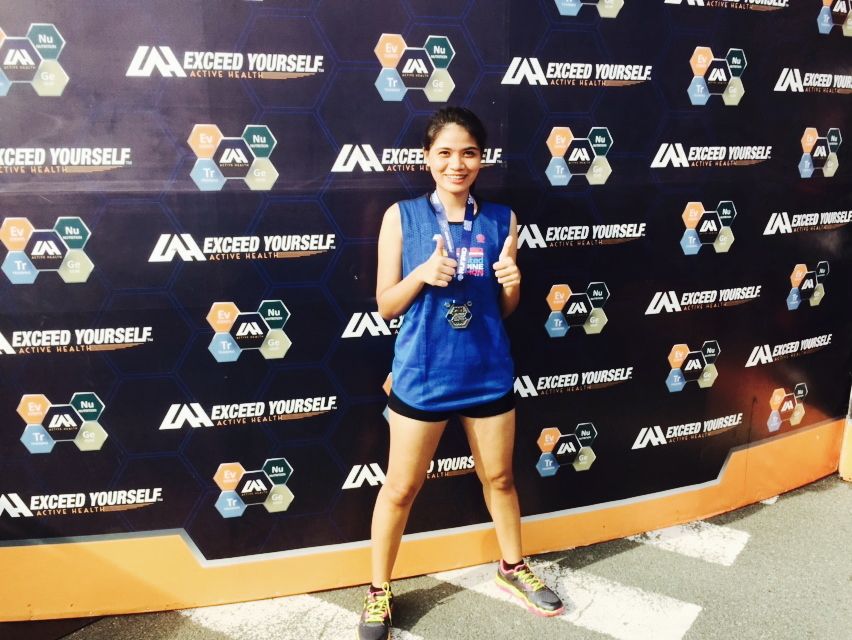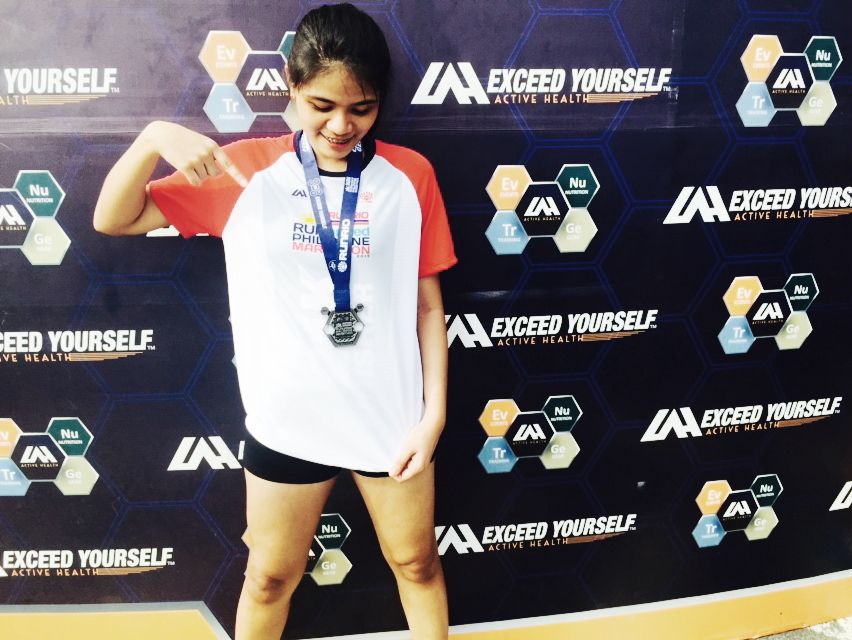 Glad I was able to finish the race faster than my first 21k run. I am looking forward to more fun runs to join, counting Gatorade Run in. Also, to jog at least twice a week, and not twice a month!