Hello everyone! I'm making the most of my 10 days off from work in preparation for the coming Holidays. You see, few more days to go and it's Christmas day already. One thing I like about days off is, I get to discover a lot of things outside my working environment, you can probably imagine how ecstatic I was when I received an invite to attend Tinapayan Festival's bread tasting event last December 21st in Dapitan St, Sampaloc, Manila, a bakeshop place that was very new to me yet, made my experience, all worth it!
Tinapayan Festival, The House of Bread has been established as a business for 30 years now. The bakeshop is currently serving loaves – standard and specialized, cakes, savory breads, cookies, sweet and soft dough creations such as cheese rolls and ensaymadas. They are also offering wide variety of bread creation for nearly all occasions! And since the Holidays are fast approaching, I'm sure enough you're all looking for the perfect precious gifts to give your dearest family and friends. Tinapayan Festival is currently offering their Holiday Selection which is, I can say, very suitable for this season! Seriously, I'm still in awe with this selection. You can browse the photos below to see a glimpse of what Tinapayan Festival has to offer.



4 Things I Love About Tinapayan Festival's Holiday Selection
The Packaging. If you personally know me, you may be aware that I fancy wrapping and packaging so much, prolly because for me, even a box can make a whole lot difference! And when I do the packaging, I always intend to make the receiver feel that it was thoughtfully crafted with love just like what I feel whenever I receive beautifully packaged gifts. This is the first thing I noticed when we were all lined while listening to the speaker. Sorry, but I wasn't paying my full attention because half of my mind was focused on the cakes and breads that were displayed in the venue. *teehee! The breads were well-packaged in a box with tied ribbons. There were also holiday cards for some of the breads that were intact outside the box, tied using the ribbons too! Very nice packaging for its price! A real steal!
Variety. Of course, the more the options, the better! I was stunned by the number of breads, cakes, and sweets available for this selection. I didn't quite expect this because if you happened to know this bakeshop, it looks smaller compared to other mainstream brands (I'm living in a city where a number of bakeshops are present, by the way). There are the big breads and the small ones, the sweets, the traditional, they even offer regular and special ones for some of their products. I'm giving Tinapayan Festival an A+ for this category!
Bread Quality. More than the packaging and the variety, quality should always be on top of the list. And with all honesty, the quality of Tinapayan Festival's Holiday Bread Selection is the BOMB! Even my mom, who happens to be a certified bread lover, loves it! My taste buds recommend the Almond Cheese Cake, Premium Cheese Roll, Ube Bread, Eclair, Bacon and Cheese Bread and the Holiday Bread. I wasn't able to taste all of the breads available though, you can't blame me 'coz I was already in bread coma after consuming a handful of their breads!
The Price. Can you believe that the prices are very affordable too? I've seen similar breads from other bakeshops in even higher price range. We were all amused while the organizer of the event was reiterating the prices of the breads that were offered to us. Seriously? The Holiday Bread is just Php 145.00?!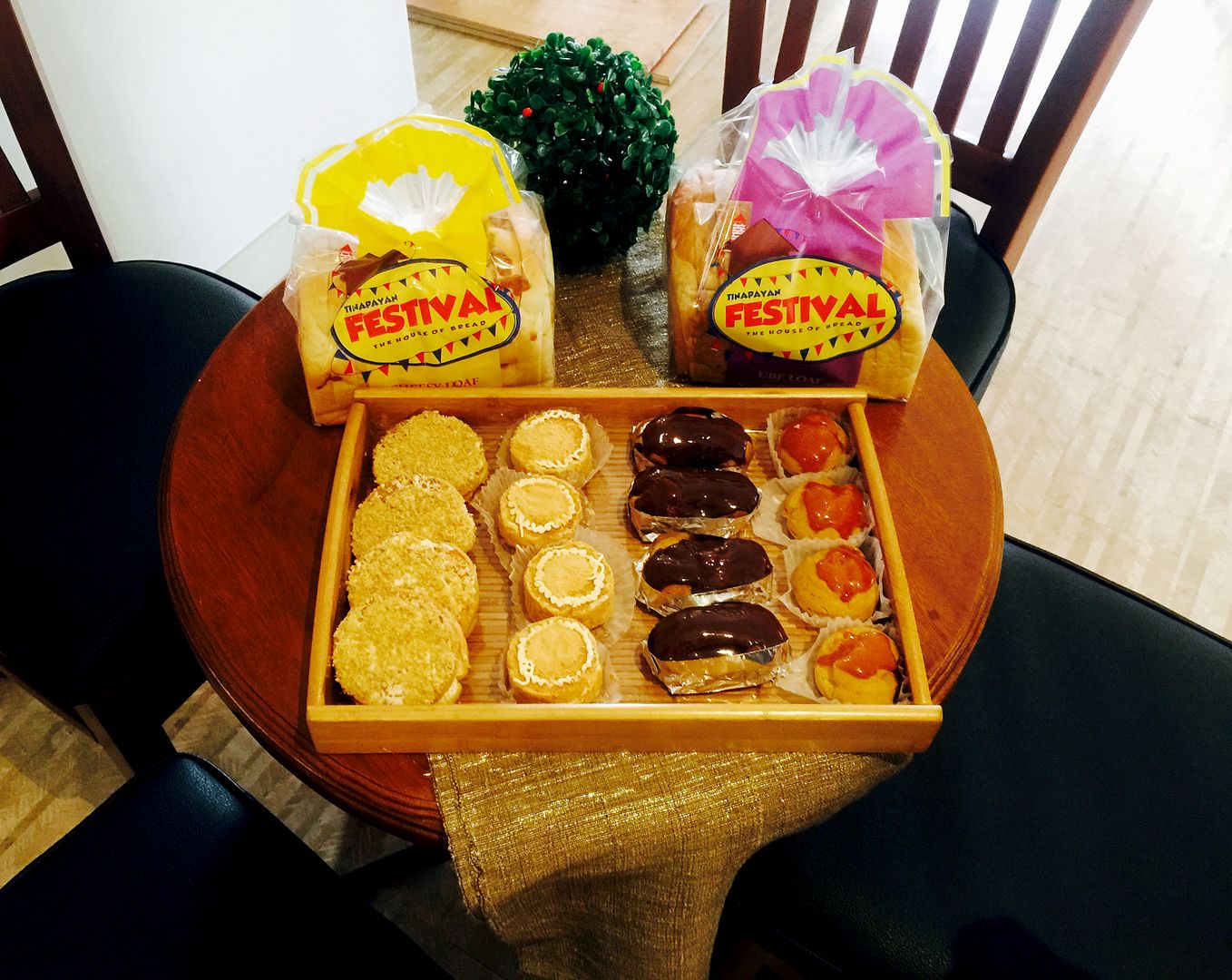 From Left to Right: Silvanas Special (Php 25.00), Silvanas Regular (Php 18.00), Eclair (Php 22.00), Cream Puff (Php 17.00)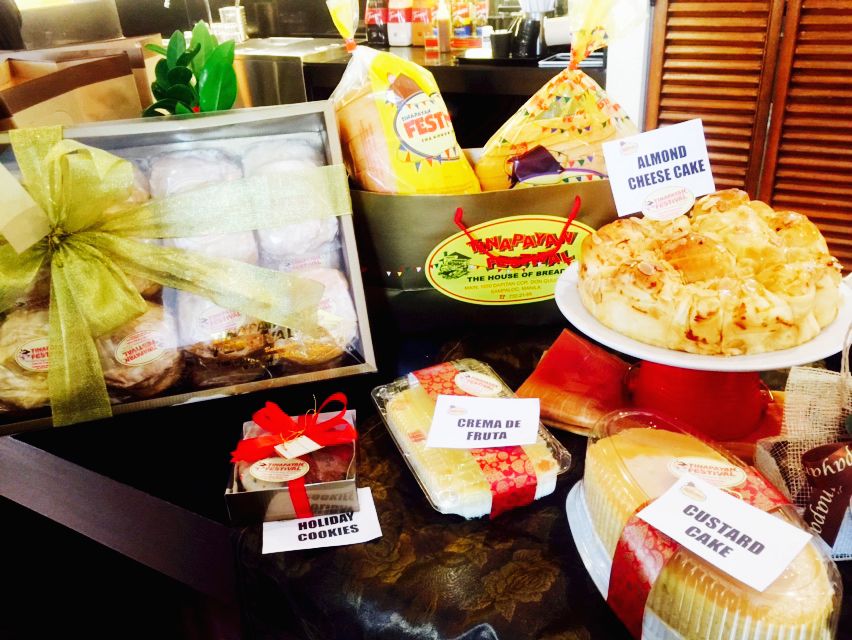 Crema De Fruta (Php 55.00), Custard Cake (Php 135.00)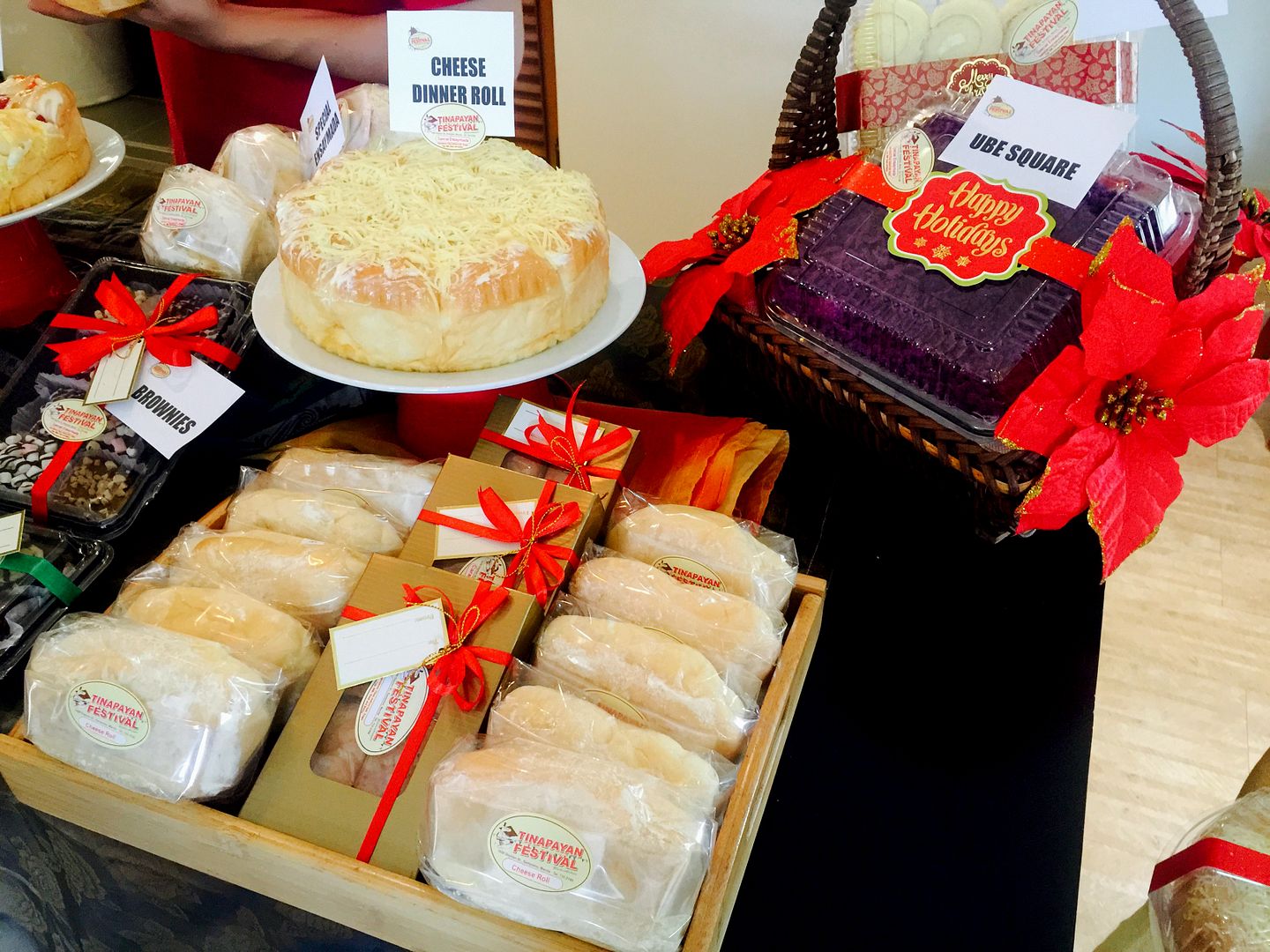 Cheese Dinner Roll (Php 110.00), Regular Cheese Roll (Php 21.00), Premium Cheese Roll (Php 26.50)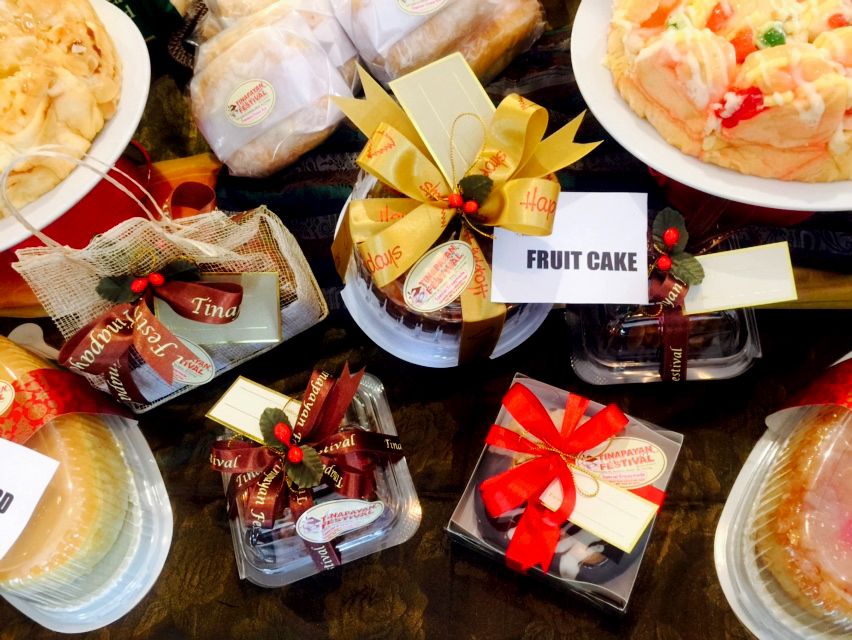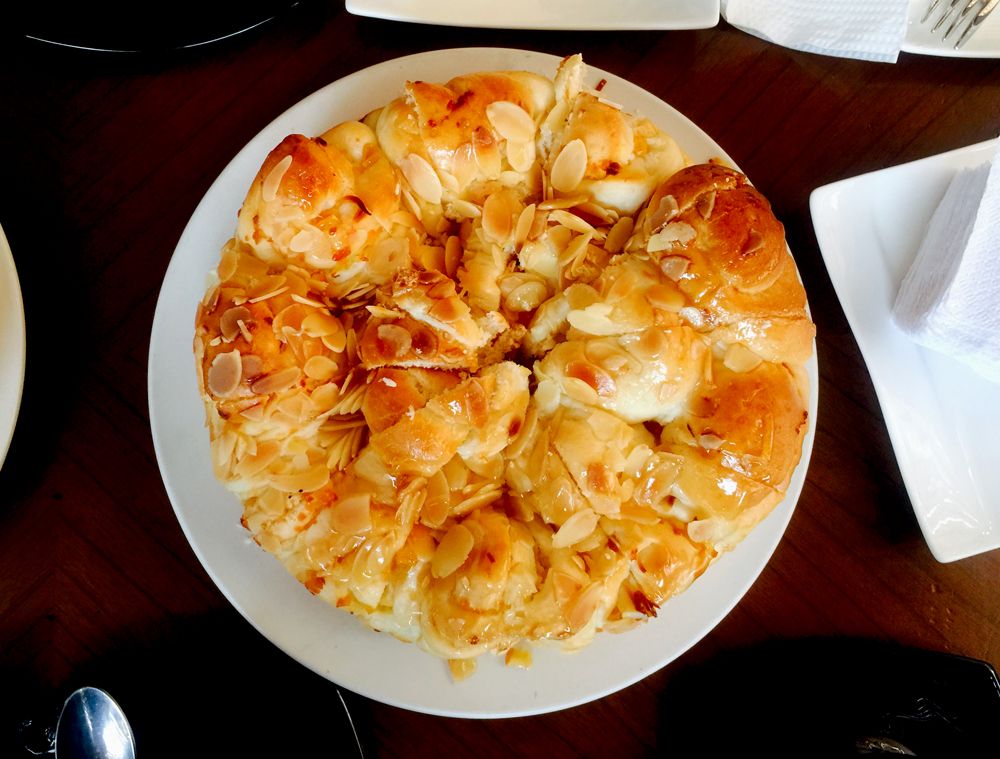 Almond Cheese Round (Php 165.00)
Holiday Bread (Php 145.00)
Tinapayan Festival is generous enough to give us a gift, each one of us received a box with different kinds of breads inside. I was able to take it home with me, and my family love it too. It also amazed me that the breads were still soft, dense and heavenly delightful even after few days outside the fridge. Yeyy! I won't think twice of visiting their store again. I'm fortunate enough to be working near Market Market, so I can visit their branch there anytime!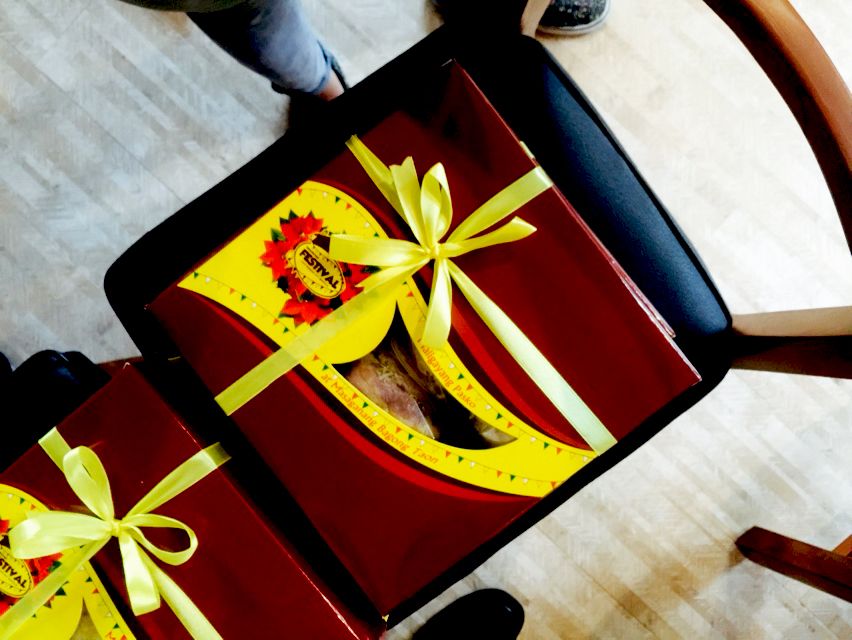 This holiday season, Tinapayan Festival is accepting bulk orders of your American loaf bread (commonly known as tasty) at a discounted price! You may start calling them at 732-2188/7328718 to get details and file your orders, if interested.
Tinapayan Festival's store locations:
1650 Dapitan St, Sampaloc, Manila (at the corner of Don Quijote and Dapitan Sts.)
Fisher Mall in Quezon City (old Pantranco area)
Market Market in Bonifacio Global City (BGC)

Tinapayan Festival – The House of Bread
www.facebook.com/tinapayanfestivalbakeshop
Tel no. 732.2188